Diversity noun - The inclusion of different types of people (such as people of different races or cultures) in a group or organization.
The Office of Diversity Initiatives provides leadership and support for UNLV's diversity mission: to nurture equity, diversity, and inclusiveness that promotes respect, support, and empowerment. Being Different, Daring and Diverse at UNLV is a celebrated identity, and it's important to continue to embody these traits and live them every day. This means embracing our core values of diversity, equity, and inclusion and continuing to be receptive to change, listening to others with an open mind, and supporting each other's differences. 
For eight consecutive years, UNLV has been ranked in the Top 10 nationally by U.S. News and World Reports for our undergraduate diversity.  In September 2018, for the second year in a row, UNLV was ranked as the most Diverse University in the nation. The ranking considers a listing of the overall mix of Black, Hispanic, White, American Indian, Asian-American, Pacific Islander and multiracial (two or more races) For six consecutive years prior, UNLV was ranked in the Top 10, nationally for undergraduate diversity. 
In 2012, UNLV achieved designation from the Department of Education as Title III and Title V Minority Serving Institution (MSI). And in 2015, UNLV achieved designation as Asian-American and Native American, Pacific Islander-Serving Institution (AANAPISI) and as a Hispanic Serving Institution (HSI).  Qualifications for these designations require institutions need specific primary indicators that include the diversity of student body by race and ethnicity and students qualifying for federal assistance under Federal Pell Grant, Federal College Work Study, Federal Perkins Loan or Federal Supplemental Educational Opportunity, Grant. Of the more than 30,000 UNLV students, 30% of the undergraduate population are first-generation college students; More than 56% of UNLV students are female, and currently, graduation rates are higher among female undergraduates than male. 
We can change lives together. One Community – One University. Where Change Begins. Nothing says Diversity like Community.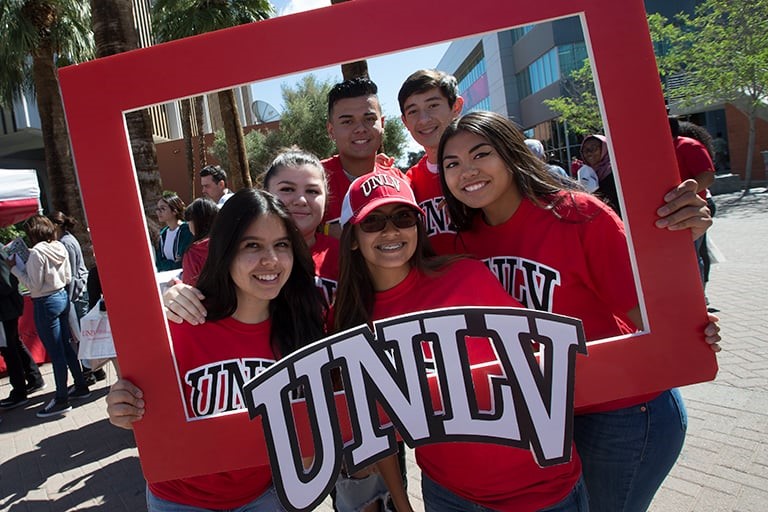 The Office of Diversity fundraising priorities for:
First Generation Scholarships and Endowments 

Speaker Series Sponsorships

Emergency Assistance Fund

Community Engagement Sponsorships
For more information about supporting these initiatives or customizing a donation for the Office of Diversity Initiatives, please contact Susie Smith, Director of Development. 702-895-4595; Susie.smith@unlv.edu.
---